Fellows of Contemporary Art:
Supporting emerging and mid-career California contemporary artists for nearly 50 years.
FOCA, a member-run organization, continues its 50-year tradition of funding influential exhibitions for contemporary California artists. Sponsoring California artists, curators, their exhibitions and activities is at the heart of FOCA's mission. This is accomplished in three ways – the Curators Award, FOCAFellowships and Curators Lab. Publications from exhibitions are listed below and maintained in our archives. Activities of sponsored artists are tracked on the Fellows Artists Updates page.
Sponsors exhibitions of California artists proposed by one or more curators that are held in California museums and other art venues.
September 3, 2022 - May 21, 2023
Curated by
Lauren Schell Dickens
San Jose Museum of Art
Underwrites exhibitions and documentation proposed by emerging curators whose work is shown at FOCA's exhibition space in Chinatown, Los Angeles.
January 28, 2023 - March 11, 2023
Artists
Yuchi Ma,Elizabeth Ibarra,Jiayun Chen
Inaugurated in 2005 celebrating FOCA's 30th Anniversary, this award is a biennial, unrestricted grant for up to three artists with an exhibition history of ten years or more.
In the depth of the mouth inhabits the light that takes shape – Opening Reception
One of the guiding principles of the Fellows of Contemporary Art is to provide funding for exhibition catalogs.  FOCA considers it essential to document the history of emerging and mid-career California artists.
In addition to accomplishing our Mission through our philanthropic programs, we offer our members diverse educational and social events.
National & International
Travel
Trips that focus on contemporary art events,
biennials and fairs
.
Visits to artists' studios, galleries, private and public collections.
An intimate setting for art conversations.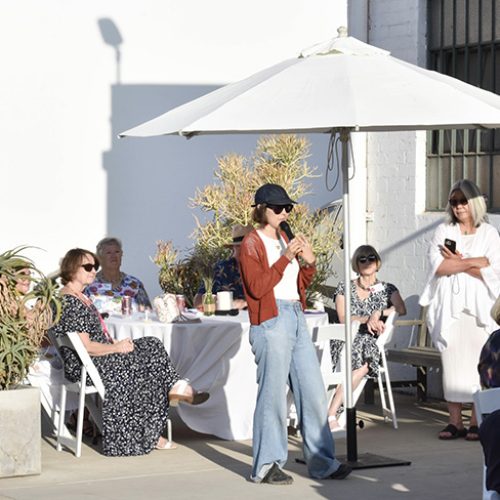 Annual Membership Gala and Summer Party.